We strive to make the most reliable products
through our long experiences and know-how,
having been always taking a long view on development,
Kyoritsu introduced a variety of first of its kind in Japan such as presetter
now an indispensable equipment, and optical machine NC system, wheel ATC system.
we will continue to do so in future with advanced technology and cutting-edge products.
The introduction of 3D CAD, enables us to conduct structure/stress analysis, makes development more effective and products more reliable, be able to quickly meet market needs, provides better solutions.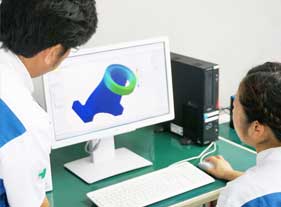 With our experienced experts,
we believe your particular requirements would be met here!
Please feel free to contact us.